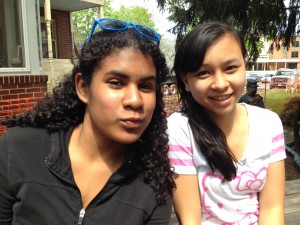 The HBC Youth Ministry is here to provide a resource to parents to help challenge their youth to become more mature in their relationship with Jesus Christ, propelling them to become healthy, active members of the church body. Any youth from grades 7th – 12th (but need to be at least 12 years old) are welcome to participate in all activities.
Objectives
Support parents in raising up the next generation
Challenge youth to apply Biblical truths to their lives and relationships
Encourage fellowship by providing a healthy environment for building friendships and ministry opportunities to serve the body
Friday Night Youth
Most Friday nights from 7 – 9 p.m., we meet for a time of Bible study, prayer, fellowship and games. From September 2014 to early summer 2015, the HBC Youth Ministry will be studying the book of Proverbs with a rotating teacher schedule of various men from HBC.
Ministry & Fellowship Events
Each month, the HBC Youth Ministry organizes a ministry event to assist various ministries at HBC. These ministry events range from cleaning the church to helping set up for activities at HBC with the same goal in mind: to serve the body.
Most months, the HBC Youth Ministry has a Friday Night Hang Out at various homes of youth families. These hang out times are designed to help foster relationships within the youth ministry.
Each year, the HBC Youth Ministry hosts a Youth Conference and Youth Retreat. The Youth Conference is typically in January and the Youth Retreat is typically in May. Both events provide opportunities for the youth to grow in their understanding of God's Word.
Sign up now for our 2015 Youth Retreat, May 1-3, 2015.
For more information about the HBC Youth Ministry, please contact Jason Lebo.
Ministries