Join us at our 2018 Men's Retreat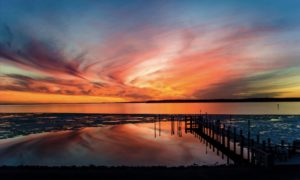 at the Sandy Cove Ministries Christian Retreat and Conference Center in North East, MD on January 14th & 15th
(Martin Luther King birthday – federal holiday)

This year our featured speaker is Pastor Kirby Myers. Having been the church planter and Senior Pastor of the Bible Church of Brownsburg in Brownsburg, IN for almost 12 years, the Lord opened the door to enable Kirby to pursue his passion of working with young athletes in their walks with Christ. He has served for the last 3 1/2 years as the Campus Director at the United States Naval Academy in Annapolis, MD
for the Fellowship of Christian Athletes (FCA).
Pastor Myers holds an M.Div. from The Master's Seminary in Los Angeles, CA and is a D.Min. candidate in Pastoral Ministry at the Ligonier Academy in Sanford, FL. He is married to Sally and has 3 boys, Jonathan, Matthew and Andre.
---
This year's theme:
The Uncompromising Man

Your registration includes outstanding teaching and fellowship with men from various like-minded churches in the mid-Atlantic region, one night's lodging, and three meals! You'll also have the opportunity to find a quiet nook for your quiet time, relax by a cozy fire, walk along the shores of the Chesapeake Bay, or engage in a friendly sporting competition. It'll be a wonderful time to refresh your soul!
Register Now
---
Our Men's Ministry exists to instruct, encourage, and exhort men to follow the Lord Jesus Christ and live lives that are pleasing and glorifying to Him.
Objectives:
To provide weekly biblical teaching on issues relevant to men
To plan regular events that will help to deepen relationships between each other, our wives and our families
To bear each other's burdens in times of prayer
We accomplish these objectives through:
 Weekly men's breakfasts for teaching, prayer, and accountability
 Annual men's retreats
 Informal fellowship events that help us get to know one another and encourage each other
If you have questions about this ministry or its events, please contact Steve Kirchner.
Ministries